Labelling Systems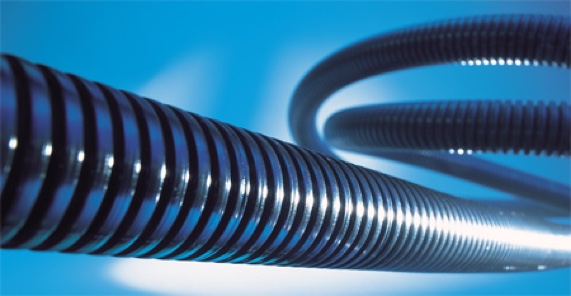 Murrplastik offers a complete solution for all industrial labelling applications. The ACS labelling system means you can label everything with one software package.
Applications include:
Sire wire, cable and conduit labelling
Terminal block labelling
Control gear and equipment location labelling
Control and signal unit labelling
System labelling
The ACS software is a fast and straight-forward means to generate text, numbers, graphics or symbols quickly, easily and in-house. Murrplastik is a world-leading manufacturer of industrial labelling systems and offers a comprehensive range of systems to suit your application.
Engraving Systems & Plotting Systems
Included in the range is the flexible and handy mp-PM Basic plotter. Constructed from rugged aluminium, this plotter guarantees quick and easy label marking. Our mp-PM A3 plotter offers an A3 working area and pen station storing 4 plotter pens. We can also offer an engraving option for mp-PM family plotters, which will convert your unit into a light duty engraving unit.
As part of our range of labelling machinery, Murrplastik also manufactures and supplies a selection of engraving systems for professional engraving and milling across all flat, engravable materials. Within this range is our robust CAM engraving machine, which is a complete all-rounder for engraving and processing lightweight milling work across a range of labelling materials. These include Duomatt, Alumatt and aluminium labelling materials.
We can also offer the MGS engraving system, a flexible and handy engraving device, for engraving plastic and aluminium materials (DM, DMG, ALU, ALM). Available in A4 (MGS 50) and A3 (MGS).
Laser Labelling Systems
Murrplastik introduces the mp-LM series, a system that allows you to realise abrasion-proof quality labelling on a wide variety of base materials. The low initial cost, plus minimal operating and lifecycle costs, makes the mp-LM series the perfect labelling system for medium-sized companies with medium to high label volumes and quality marking requirements.
Thermal Transfer Systems
Murrplastik can provide a range of thermal transfer systems including the mp-TM EOS1 compact label printer and mp-TM A4+M thermal transfer printer, for narrow and thick continuous-feed materials; and the mp-TM XD4T Twin, for double-sided printing of heat-shrink conduits.
Industrial Inkjet Printers
Murrplastik ink jet printers provide photo-realistic print quality, in colour or black and white. The p³b inkjet system by Murrplastik is an inkjet printer for customers who require black only photo and normal quality printing. Polycarbonate signs and polyester foil labels can also be printed using the innovative p³b inkjet system. The pictor² inkjet printer enables photo-realistic quality and high-speed printing, with colour or black and white printing options.