Conduit & Fitting Systems
Conduit Systems for Cable Management
Murrplastik speciality conduit systems and fitting systems are made to protect cables, wires and conduits from damage in demanding industries, such as robotics. The Murrplastik product range now includes over 900 screw fittings and 200 different conduits.
Cable protection conduit includes standard closed cable protection conduit, one-piece open conduit and two-piece open cable protection conduit in a range of versions and materials. Ideal for repairing existing systems.
The range is complemented by an array of conduit and bulk head fittings, conduit holders and various accessories – all designed to fit to each other for fast and hassle-free installation. Cable fittings are available for strain relief and multiple insert options enable several cables to be routed through one fitting.
Cable Protection Conduit – Murrflex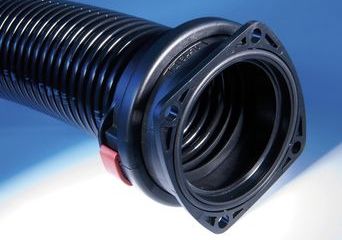 Our selection comes in various classes and materials to suit your system. They allow for a safe and quick installation of conduit systems for cable management. Our comprehensive selection includes: IP68 protection class m-top conduit fittings; IP65 m-tec conduit fittings; IP54/65 m-fix conduit fittings; 90° bulkhead fitting conduit connections; m-jumbo conduit connections for large cable protection; and special fittings for custom conduits.
Conduit Couplings, Distributors & Protectors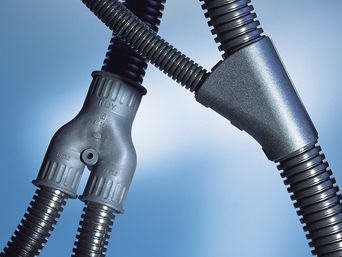 Murrplastik protection conduit are used to stop abrasion and impact damage, whilst our distributors allow orderly laying and branching of cables. Our conduit couplings are for the extension or repair of conduit systems for cable management. Available in a range of modified polymer materials, all of our protectors, conduit couplings and conduit distributors offer easy assembly, as well as peerless cable management and protection credentials.