Robotics & Automation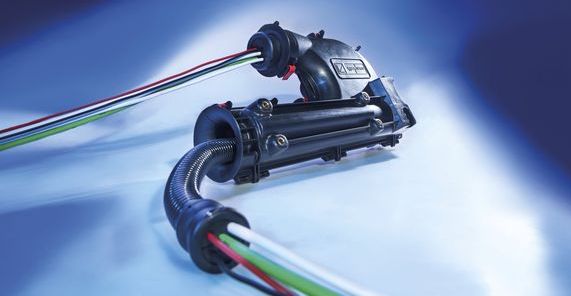 Robotic Dress Packs & Robot Connection Products
Murrplastik manufactures a complete range of robotic dress packs, featuring universally applicable fastening, conduit and protection elements for hydraulic, pneumatic and electronic cables and wires for all standard robots. We assemble and ship our dress packs as one complete unit, to make your ordering and assembly as efficient as possible. Our robotic equipment also includes a full range of cable protection conduit and fastening elements, guides and brackets.
Our new Flexible Holder Systems is a universal solution for direct and secure mounting of lines, cables or protective conduits for dynamic loads on robots. For use on different types of robots including robots of the Universal Robots Company. Download the new brochure via the link below.
R-Tec Liner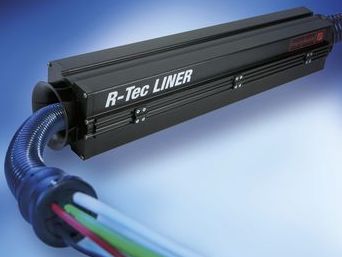 The R-Tec Liner is specially designed to manage energy packages from axis 3 to axis 6 for industrial robots. This unit features aluminium construction to protect the conduit and protects the energy package from any damage or wearing. The R-Tec Liner uses proprietary Murrplastik EWX corrugated conduit and can be stacked and installed either horizontally or vertically. While straight pass throughs allow for custom solutions.
R-TecBox and Recirculation System
The R-TecBox is a specially designed unit that manages energy packages from axis 3 to axis 6 for industrial robots. The purpose of this system is to hold and control the unique integrated spring return system. It allows for a wide range of movement whilst keeping cables protected, organised and out of harm's way. Some of the benefits of choosing the R-TecBox include its easy installation, high reliability and durability, and low operating noise.